Hop til hovedindhold

Velkommen til vores patientinformation om depression hos børn og unge. Her kan du læse om diagnosen og få gode råd til, hvad du kan gøre.
Børne- og Ungdomspsykiatrisk Afdeling står for behandlingen af depression hos børn og unge i Region Midtjylland.
Om diagnosen
What is depression?
Depression is a disorder that can strike anyone – adults, children and young people. A depressed person has been feeling sad or just not very happy for a long time. They tire more easily and are unable to cope with the things they normally do. They often think that they are no good at anything, and that nothing is much fun anymore. They might feel that life is no longer worth living.
Årsag
Why do some young people get depression?
It is not known precisely why some young people suffer from depression while others do not. Research indicates that children and young people are at greater risk of suffering from depression if:
Others in the family are depressed or have had depression.
The young person has experienced other problems in life, e.g. serious illness or a death, or the young person has other difficulties, e.g. anxiety, difficulty concentrating or academic problems. Young people who have a tendency to have negative expectations and always think the worst are also more inclined to become depressed.
The young person has been stressed for a long period and is exposed to more than he/she can cope with. For example, the young person may have great difficulty keeping up at school, is being bullied or is going through major family problems.
As a rule, there are various reasons why someone becomes depressed – and sometimes it is difficult to identify any reason at all.
Symptomer
Hvordan stilles diagnosen?
How do you know if you are deoressed?
To find out if you are depressed, you should talk to a doctor or psychologist who has a special understanding of depression in children and young people. During the meeting, you will discuss how you feel. Your parents should also come along to the consultation and explain their perceptions of you. They should also talk about how you have developed from a very young age.
The idea of these conversations is to discover what signs/symptoms of depression you have. It is also important to find out whether any other difficulties or problems are stressing you out, besides depression.
The doctor/psychologist can assess whether or not you are depressed based on the nature and number of your symptoms.
Om behandlingen
Gode råd
Mere information
Links
Fra Psykiatrien i Region Midtjylland
Fra andre
Video om at være ung med depression
Phillip på 22 år fortæller om sine depressioner. Den første fik han da han gik i 9. klasse.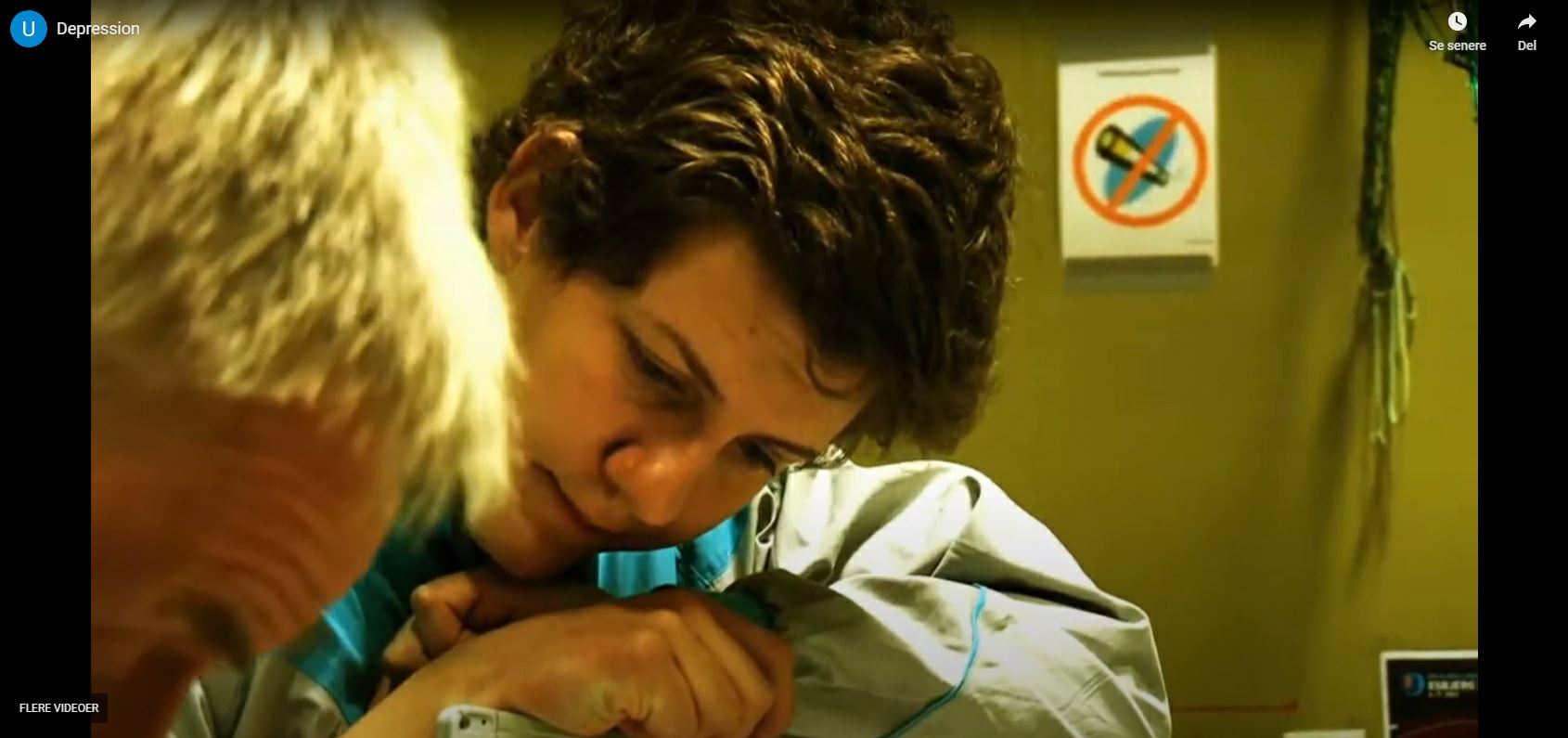 Se flere videoer om depression på www.headmatters.dk
Denne side er opdateret februar 2018 (version 1.02).
Senest revideret af: Merete Juul Sørensen, overlæge på Børne- og Ungdomspsykiatrisk Afdeling, Aarhus Universitetshospital Psykiatrien
Faglig ansvarlig for denne side: Overlæge Per Hove Thomsen, Børne- og Ungdomspsykiatrisk Afdeling, Aarhus Universitetshospital Psykiatrien